This website and digital children's book are only intended for caregivers and families of premature infants that are US residents.
Understand what Respiratory Distress Syndrome is
Learn with the MediKidz
Read the children's book*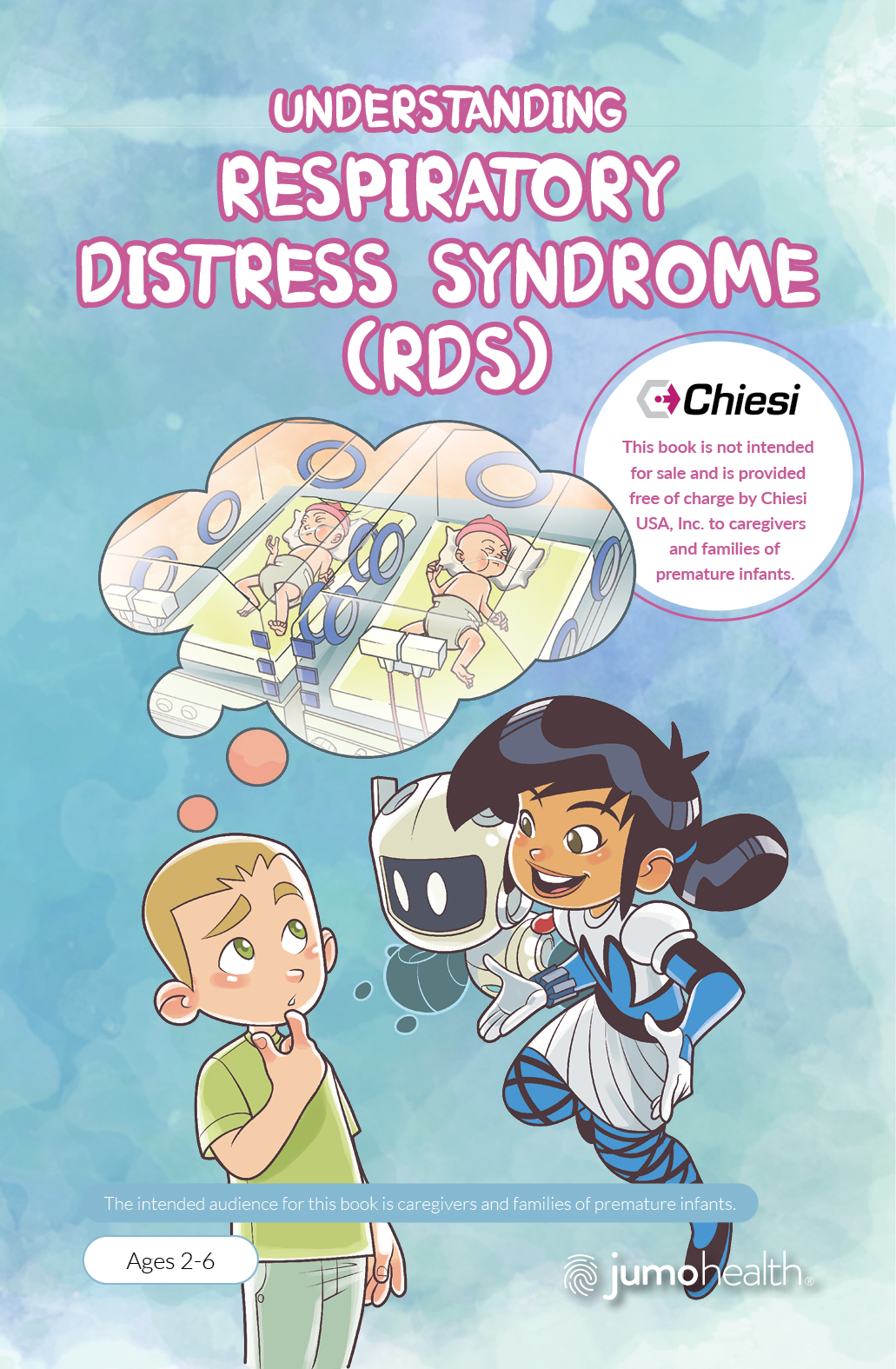 This book is for children ages 2-6 years old
*The health information contained herein is provided for educational purposes only and is not intended to replace discussions with your premature infant's health care provider. All decisions regarding patient care must be made with a health care provider, considering the unique characteristics of the patient.
What is Respiratory Distress Syndrome (RDS)?
RDS stands for Respiratory Distress Syndrome.
When a baby has RDS, it means they are having a hard time breathing.
When a baby is born too early, also known as being premature, oftentimes their lungs are not yet fully grown.
This means that the baby cannot breathe properly and needs medical support until the lungs get strong enough.
RDS is the most common lung problem in premature babies.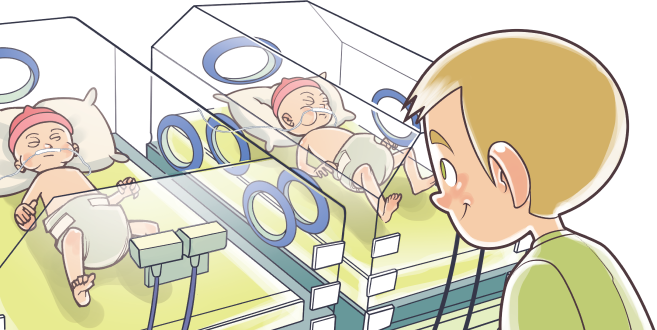 Want to learn more?
Follow Asher's story as he teams up with the Medikidz to learn more about RDS and how it affects his baby sisters, Cora and Jane.
Read the children's book*
This book is proudly sponsored by Chiesi USA, Inc. for educational purposes and does not represent medical advice. Please see your premature infant's health care professional to discuss treatment options. The severity of RDS varies and the story represented in this book may not represent all patients.